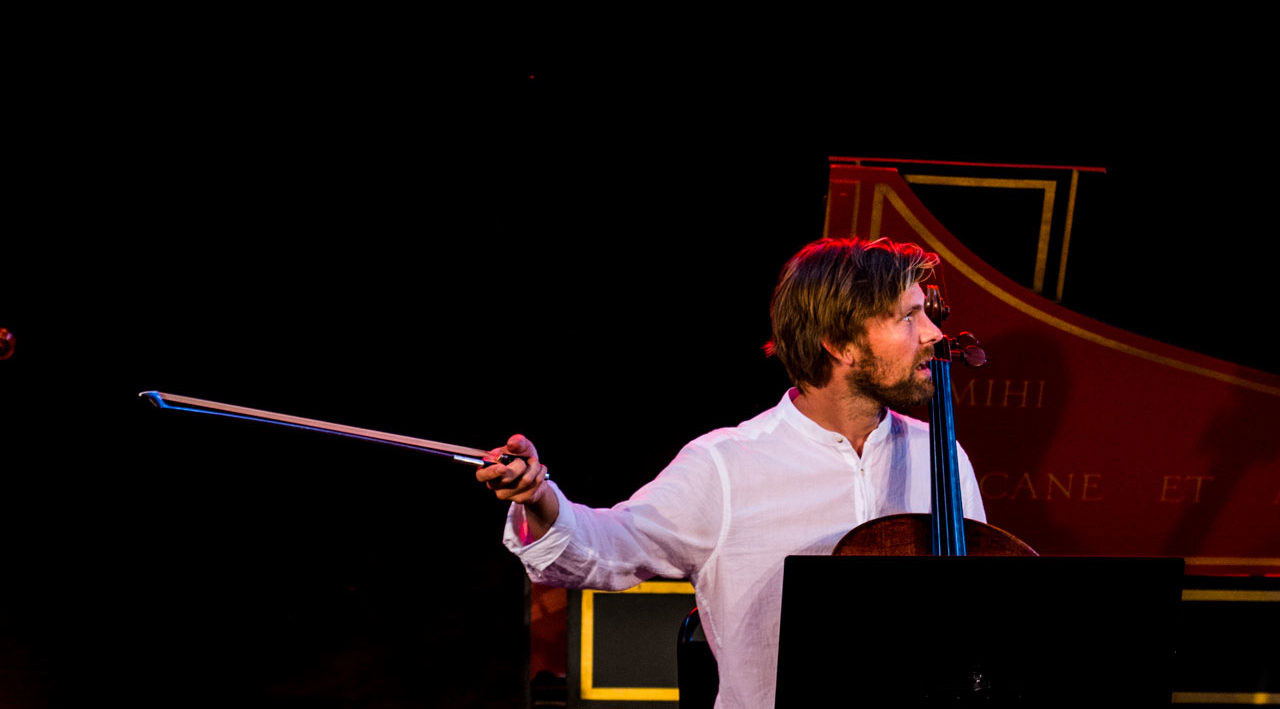 Finnish cellist Johannes Rostamo is a versatile musician, interested in all forms of musical communication from early baroque to contemporary music, from jazz to folk music. Since 2008 he has served as principal cellist in the Royal Stockholm Philharmonic Orchestra. He also has an active career both as soloist, chamber musician and baroque musician. In addition, Johannes is the artistic leader of Orfeus Barock Stockholm with a concert series in Grünewaldsalen,Stockholm.
Johannes enjoys creating projects, as the latest "CelloCelloCello", a solo project where he presents the timeline of his instrument from the 17th century until contemporary music of today, combining both baroque- and modern cello. He is also a founding member of the chamber music concept Stockholm Syndrome Ensemble which experiments on the concert form itself and collaborates with musicians and artists of all genres. Since 2011 this acclaimed group has had concert series in Stockholm and their first album "Moveable Feast" was a great success . During the summer season Johannes is also a recurrent guest at several major chamber music festivals throughout Europe.
As orchestra soloist he appears regular with orchestras in the Nordic countries and a recording with Johannes playing CPE Bach's A minor cello concerto together with Orfeus Barock is released in autumn 2019 by Finnish label ALBA. Also, a recording of Joonas Kokkonen´s Cello Concerto together with conductor Paul Mägi and the KMH Symphony Orchestra (live in Tallinn 2006) has been published by Academus- label.
Apart from his work in Stockholm he is often invited to work as guest principal cellist in orchestras as Royal Concertgebouw Orchestra, Bavarian Radio Symphony Orchestra, Australian Chamber Orchestra, Mahler Chamber Orchestra, Les Siécles (Paris), Scottish Chamber Orchestra and Camera Been. In addition he is a regular guest in the Chamber Orchestra of Europe
Johannes is teaching at the Royal University College of Music in Stocholm and the RSPO Orchestra Academy.
He studied music in Helsinki, Stockholm, Oslo and ECMA (European Chamber Music Academy) with professors Heikki Rautasalo, Torleif Thedéen, Truls Mörk, Frans Helmerson and Hatto Beyerle. In addition he has studied baroque cello with Emmanuel Balssa, Bruno Cocset and Gaetano Nasillo.
Johannes plays a cello built by Antonio Stradivari in Cremona 1698, generously loaned to him by Conni Jonsson.